Practices & Games
Each team in all PYB house league divisions will have one practice per week lasting for approximately 1  hour and will play in one game on Saturday. Games locations TBD.
Travel teams will practice once per week for an hour in addition to participating in weekend basketball games – November and December location – Pennfield.
Practice Schedule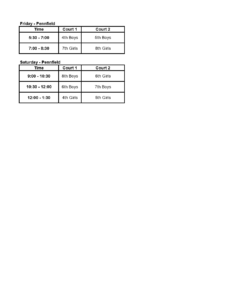 ---
To view game schedules, please see log in to LeagueApps if you are a user. If you are not a user of LeagueApps you may click here.